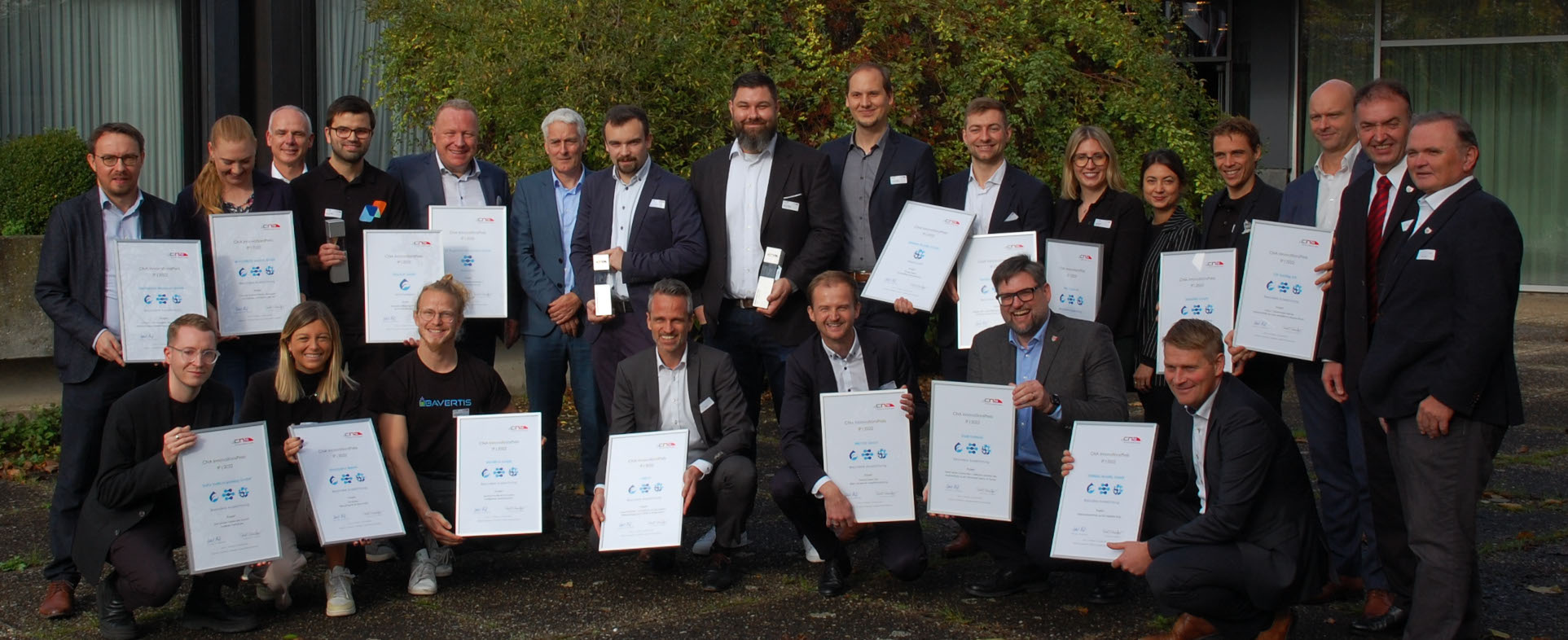 Intelligence for Transport & Logistics!
With its Innovation Award CNA e.V. annually honors companies or scientific institutions for particularly innovative products, developments or services.
The winners are awarded for their special contribution to sustainable economic growth, to securing jobs and to improving the competitiveness of the Bavarian economy. In addition, the innovation potential of Bavaria as a business location and the Nuremberg Metropolitan Region is to be communicated beyond the region.
Among them are big corporates like Siemens Mobility or LEONI, start-ups and SME companies from the transport & mobility sector.